ACE recumbents is a trusted address for all your recumbent questions.

Since 1995 at Weurden in Winterswijk.
Address and contact
Weurden 60
7101 NL Winterswijk
Tel: 0031 543 530905
Email: info@ace-shop.com
Website: ace-shop.com
Facebook: facebook.com/aceligfietsen/

Follow us on Facebook or sign up for the mailing list 
Opening hours
Wednesday
Thursday
Friday
Saturday
11:00 – 17:00
13:30 – 17:00
09:00 – 17:00
09:00 – 17:00
We are happy to take the time for you and appreciate it if you make an appointment in advance.


Then it is sometimes also possible to:
Waiting for (minor) maintenance on your recumbent bike.

Additional staff can be arranged for a detailed explanation of your future recumbent bike.
Call for an appointment: 0543 530905
What do we do?
Sales:
Recumbent bicycles and tricycles
You don't just buy a recumbent bike. Count on an extensive consultation, so make sure you have the time.
We ask what you want to be able to do with the recumbent bike. We provide advice on which type of recumbent bike best suits your needs. You can already read in on the recumbent selector of this site. That saves some time in the store.
A test drive is part of it. see: trying out a recumbent bike
The stock bicycles are for sale and (usually) for rent, but many other models can be ordered from us. You can find them in the recumbent selector.
Do you want to buy a recumbent bike elsewhere and want a second opinion? Or you have seen a bicycle on the internet and want to know if it is the right one for you? We would like to speak to you, but not in detail. Our free recumbent ombudsman is our website. If you have any more questions, please visit ligfiets.net. There you will find an answer bank and user experiences for many models.
Are you coming to collect your bicycle? We tailor it and provide you with the necessary information about use and maintenance. (You can read in advance here).
Payment preferably with card payment. If necessary, increase your limit in advance. We also accept a credit card. And you can also transfer money in advance.
Components.
We do not have all parts in stock, but can usually order them for you. Bring your bike (unless you know exactly what you want) because there are so many parts that don't fit or work together. With your bike we can determine exactly what you need.
Or mail us your wish list, with a good photo, so that we can see exactly what you need. You will receive a quote. If you are OK, send us your address and we will send it to you by post. Regular customers can also arrange new parts through us from a holiday address.
Maintenance:
Professional. We have many years of experience. Our workshop meets the Bovag standards. It is often possible to bring the recumbent and take it with you the same day. A maintenance course is also possible, just call for consultation and an appointment.
A first service after purchasing your new bicycle at ACE is free.
Normally, if you wish, you can watch and help in the workshop. That can be very educational. Unfortunately, that is not possible during this corona time.
Delivery service
Your bike can be picked up for maintenance. (We don't have a portable workshop, so home maintenance is not possible.)
And we can come by if you would like to buy a bike, but would like to take it for a test ride first.
We do charge travel costs, 1.60 euro per kilometer driven. That is time and car-costs combined. Please contact us if you are interested in this.
Test rides.
We hope you bring good weather and an ID. More info click here
Mark loves coffee and is happy to share it with you.
Parking:

Right next to the shop if you have difficulty walking, otherwise on the opposite site of the street,
or on the parking lot in the next side street right, after the shop.
Winterswijk train station a 10-minute walk away.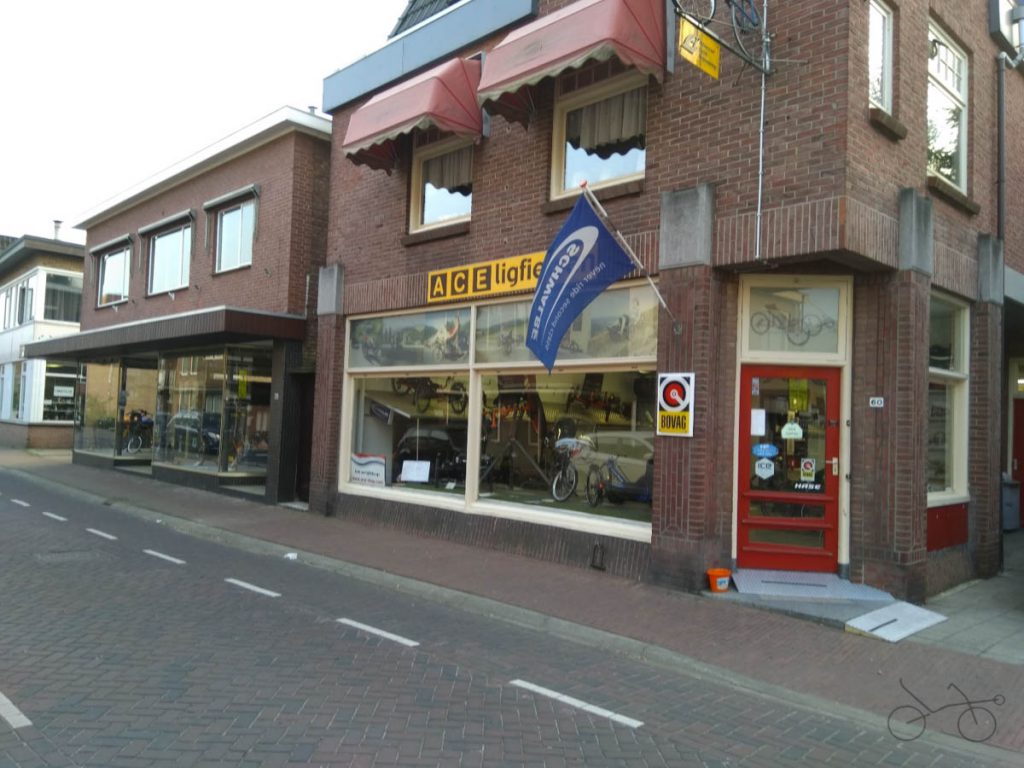 We are dealer of the following quality brands:


A German manufacturer of Trikes of the Delta model (one wheel in front).
They have a luxurious line with the Kettwiesel and the Lepus, but also more affordable Trigo and Trigo-up (the only one with an upper handlebar). And an extensive line of special accessories, so that almost anyone can ride a bike.
The factory is located in Waltrop in the German Ruhr area, where we regularly visit to get the latest information about their products.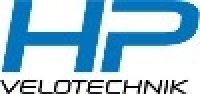 Also German, from Kriftel, but they have a complete line of recumbent bikes, including two-wheelers.
The construction of a tadpole trike (with two wheels at the front) makes it possible to sit both low and high.
They also have an extensive line of special accessories, so that almost everyone can cycle (again).

They are based in England. And make their trikes partly of steel. That gives a bit more suspension than the oversized aluminum tubes of the German manufacturers. As a result, light people often do not need extra suspension, which makes a difference in weight and price. But for strong and heavy people it sometimes is not stiff enough.
This Czech manufacturer also has a complete line. We can supply them, but we don't have them in-house.
This Dutch manufacturer (Oldenzaal) makes a narrow trike. And that is the latest addition to our range.
Intercitybike is located in Dronten, the Netherlands where you can try out the fully streamlined bikes. We can then supply and maintain them.

These come from nearby, their new factory hall is located in Varsseveld, the Netherlands. Van Raam also knows the more traditional upright tricycles. Together we can go to Van Raam and there you could try out which of these bikes suits you. We will then deliver and maintain the bicycle.
Van Raam opts for a heavier construction than our other brands.

If you want to be able to walk more easily on the sidewalk and in the store, this manufacturer offers a solution. They are building an electric balance bike.